About The Sales Architect
Promoting revenue growth, customer experience, operational excellence, and the use of technology to upskill your business's most important asset – its people
Our Mission
"To implement a scalable and efficient model that elevates the revenue generation and retention capabilities of every business we touch"
Our Values
By optimising these three areas, we believe that business growth (measured by client acquisition, revenue, and market prestige) becomes an inherent by-product:
●
Customer Experience
– Ensuring that the journey from prospect -> client -> advocate is as seamless and effortless as possible.
● 
Operational Excellence
– Every tool or process that is implemented will augment and contribute to the goals of the business, giving back time and resource to focus on growth activities.
● 
Workforce Upskilling
– Training on new technologies to ensure proficiency is critical. We provide the resources so that your people can continue to learn, adapt, and deliver the best results.
Who is The Sales Architect?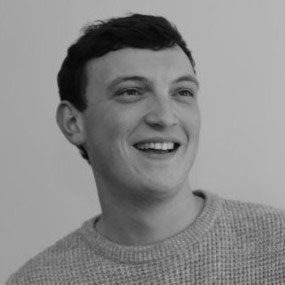 Tom Parker
Founder & Managing Director
Hi, my name is Tom Parker (aka. The Sales Architect), a growth-focused CRM, BPO and Software Automation consultant. After nine years working in businesses of all sizes across the IT, SaaS, Market Research and R&D industries (as well as starting and managing a few small companies of my own), I decided to form The Sales Architect in July 2020 – to help others achieve success by using my expertise.
My interests lie in the core interactions at the heart of every business – between its people, processes, and technology. I've always considered myself a business engineer (or architect!), as I love to analyse what makes a business tick, deconstruct it, and then rebuild it for a more optimised and efficient result.
On the personal side, I'm a big technology geek. I can often be found tinkering with my PC or playing computer games of every genre. When I do venture outside I like to play 5-a-side football and squash, and have an interest in amateur photography.
Please feel free to reach out if you'd like to discuss how I can support you and your business; I'm always happy to spend some time scratching beneath the surface of those complex problems!
The Sales Architect is a trading name of 'The Sales Arch Ltd', incorporated in England under company number 12767035